New Paint Protection is Under Developing
2019/03/13
Celadon Tech - RD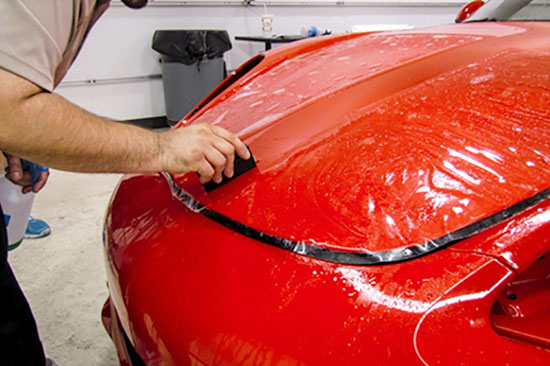 Other than PPF TPU film, Celadon is developing a PVC PPF.
 
Yellowish and super expensive TPU film seems always the disadvantage of TPU. In the same unit amount, TPU might has 3 times higher cost than other material.
 
Our work is to find a compromise approach to lower the cost and remain the performance of durability in the same time.
 
We are just phase in the engineering sample verification stage. we are looking forward to this cutting age material.
Over 12 Years of Calendered Vinyl Film Precision Coating | Surface Treatment & Adhesive Solutions Supply| Celadon Tech
Located in Taiwan, Celadon Technology Company Ltd., since 2007, is a film coating ( PVC, PET, paper, textile) manufacturer. Main product, including UV Tech Board, which is 100% looks like marble, 100% easier installation and maintenance, up to 300% cost saving. In addition to high-quality self adhesive vinyl product line, metallic film, glitter film, chrome film and so forth.
ISO 9001, 14001 and OHSAS18001 certified film supplies with thick coating technology that could coat up to 0.17mm and still maintain its stable, reliable quality. Partial Control Technology has allowed us to deliver coating solutions to RFID, solar panel, marine and car wrap sectors. As well as vinyl and decorative films for semiconductor industry's CMP pad, heavy duty and extreme condition outdoor sport adhesions.
Celadon Tech has been providing vinyl films, decorative films and industrial tapes to clients, both with advanced technology and 12 years of experience, Celadon Tech ensures each customer's demands are met.
प्रेस विज्ञप्ति
नया पीपीएफ डेवलपिंग

कटिंग एज पीपीएफ विकास के अधीन है, उचित मूल्य के साथ टीपीयू पीपीएफ का प्रदर्शन।

अधिक पढ़ें